With more art museums than an art history buff could visit in a lifetime, Google Art Project comes to the rescue!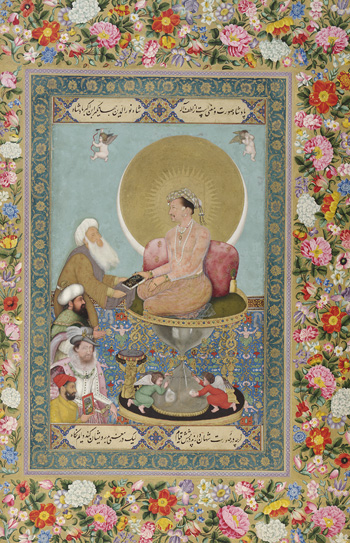 On February 1, 2011, Google unveiled a digitized collection of famous artwork from 17 leading art museums in the U.S. and Europe. One thousand works of art are presently available, and for each, there is
zoom capability to the brushstroke level

detailed biographical information for each artist

links to, and images of, other artwork by each artist.
Additionally, Google has added its Street View capability, so that you can have virtual tours through these art museums.
What press announcement comes out these days without a YouTube video? Here's a video about Google Art Project, and an interview with the brains behind it.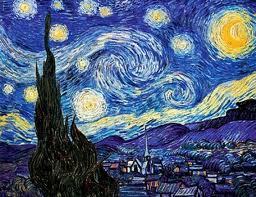 Among the famous artwork in Google Art Project are:
Jahangir Presenting a Sufi Shaikh to Kings from the St. Petersburg Album (left). 1615-1618. Opaque watercolor, gold and ink on paper. H: 48.0 W: 33.0 cm. Freer Gallery of Art, Washington, D.C.
Right: Vincent van Gogh, Starry Nights.Oil on canvas, 29 x 36 1/4", 1889. Acquired through the Lillie P. Bliss Bequest. Museum of Modern Art, New York.